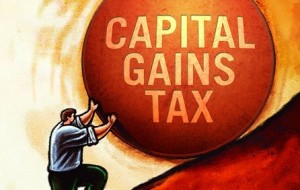 Would you be in favor of a tax that loses money for the government, and penalizes entrepreneurship, job creation and economic growth?
Only muddy-brained or mean-spirited people would favor such a tax -- yet many such people are found in the Internal Revenue Service and Congress. The tax that I am referring to is the capital gains tax, and even more specifically, the capital gains tax as it is applied to the sale of commodities.
A capital gains tax liability occurs when you sell an asset for more than you paid for it. The asset could be stocks, bonds, real estate, art, or gold and other commodities.
Most commodity prices have fallen, after reaching a cyclical high at the beginning of the Great Recession, which means, even in nominal terms (not-inflation-adjusted), the capital gains tax on commodities is a net revenue loser for the government.
The issue is of renewed importance because of the rise of new, private digital-like monies (e.g., bitcoin).