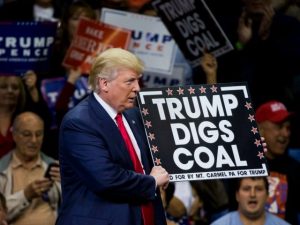 We're on the verge of a new energy revolution. Except it's the exact opposite of the one the "experts" at places like BP (British Petroleum),  the International Energy Agency and the Fake News Media are predicting.
For years we've been assured by politicians, energy industry specialists and green advocates that renewables such as wind and solar are getting more and more cost-competitive while dirty fossil fuels are so discredited and wrong and evil we'll soon have to leave them in the ground.
But to believe this you'd have to believe in a world where Donald Trump and Brexit hadn't happened; where taxpayers were still prepared to bankroll, ad infinitum, the expensive, inefficient, environmentally-damaging produce of favored crony-capitalists; where no one had access on the internet to articles showing how the whole climate change industry is such a scam.
That world doesn't exist.  Here's the one that does.