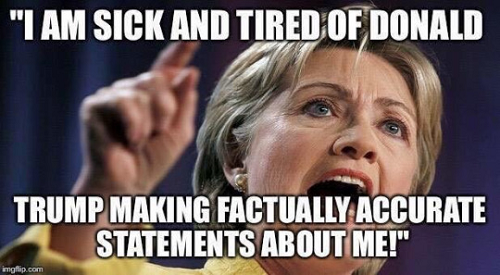 The headlines are in. Trump is the "anti-democratic" candidate because he refuses to rule out challenging the results of an election that has yet to take place. Such a course of action is "beyond the pale." It's a threat to democracy. And it is utterly and thoroughly unacceptable.

Except when Democrats do it.
When Hillary dragged Gore away from playing with his Earth globe to campaign for her last month, the crowd booed at his mention of the election and then chanted, "You won, you won."  Hillary grinned and nodded.

Hillary Clinton has always believed that President Bush illegitimately took office. She has told Democrats that Bush was "selected" rather than "elected."
The media's focus has been on whether Trump would accept the results if he loses. Yet a better question might be whether Hillary Clinton would accept her defeat.