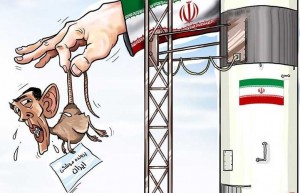 Let's state it clearly:  Washington's policy regarding state sponsors of terrorism is schizophrenic. As a result, our government is failing in its duty to protect Americans from terrorism.
It is not as if we need evidence of what nations are sponsoring terror attacks against us. Whether the attacks of 9-11, the Khobar Towers bombing, and the attacks on our embassies in Kenya and Tanzania, Iran was the prime culprit, in addition to the thousands of American soldiers maimed and killed by IED's strewn all over Iraq and Afghanistan by Iranian agents.
If the Joint Comprehensive Plan of Action (JCPOA, Obama's Iran nuclear deal)) was truly able to prevent Iran from building nuclear weapons, looking the other way while Iran builds ballistic missiles and supports terrorism might be considered unpalatable, but nonetheless necessary if that were the only choices before us.
But the JCPOA only delays Iran from reaching its goal of becoming a nuclear-armed state sponsor of terrorism—which all evidence suggests is happening rapidly. The effect on Middle East security is already devastating.
By our inaction, we are helping Iran create a Shia crescent from Iran to Iraq to Syria to Lebanon and to the Mediterranean Sea, an arc dominated by Iran and its terror proxies that jeopardizes the entire Middle East and especially the US allied oil producing states.