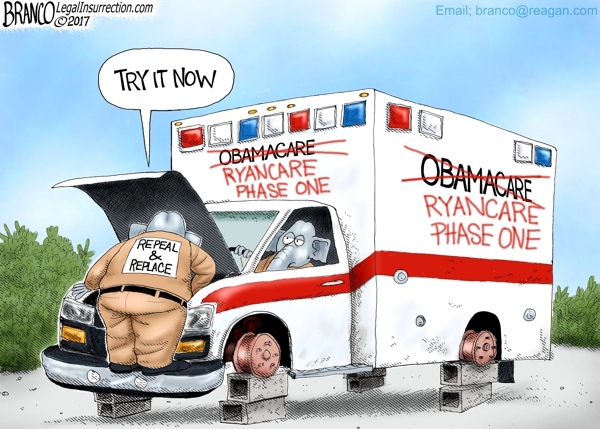 "RINOcare."  Aka Ryancare/Obamacare 2.0.  This entire debacle is ridiculous.  My question asked of many on Capitol Hill is:  Why is Trump being rolled on this?
The consensus answer is that McConnell and Ryan have conned him into believing that a full repeal cannot get past a Dem filibuster, that only a partial repeal can under "Senate rules" requiring it to qualify as a "reconciliation" bill needing only a simple majority.
Got that?  The key word in that sentence is "conned," because it's all nonsense.  A simple majority vote is all it takes to eliminate the filibuster.  There is nothing in the Constitution nor any law requiring 6o votes to pass a bill instead of 51 – it's a tradition, nothing more.
Which is why Chuck U. Schumer is the Perverse Hero of the Week right now.  (For the real HOTW, see below at the end – but no fair peeking, dessert comes after the main course…)
Welcome to another enlightening, alarming, and in the end, joyful HFR….