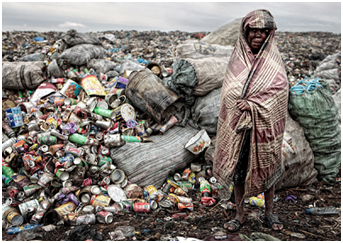 In his historic press conference last week (02/16), President Trump stated an obvious truth:
"To be honest, I inherited a mess.It's a mess. At home and abroad, a mess."
No sane person can disagree.  For the last eight years, the Zero Presidency was a ridiculous disaster either creating or doing nothing about a vast welter of serious problems all over the world.
The question is: what should Trump do about it? 
That is, as an America First President, he sees his job is to attend to America's problems first and foremost, that it's not his job to clean up every mess on earth.  What is his job is to focus on the messes that most critically affect our national security and our economy.
Let's identify some of the biggest.  Numero Uno is Chicom China, then comes Putin's Russia, Erdogan's Turkey, Euroweenie Europe, and Mullah Iran, while right next door to us is Drug Cartel Mexico and an entire country on the verge of mass starvation, Chavista Venezuela.  There's lots more, but that will do for starters.
None of the major messes will be cleaned up quickly nor with any one solution.  So what follows is a series of suggestions to consider that might contribute to the cleanup process.