Weekly Mind Food aims to show you what TTPers without a regular column, but with deep expertise in key fields, are paying attention to. We call ourselves TTP's Team B. Note the "Weekly Mind Food" category in the left side-bar now, which will have all our issues. They're Free Access, as are all the linked articles, so feel free to read them at your leisure - and to mail the article's URL to your friends!

Beyond our regular contributors, we also congratulate TTPers dkemp, edd7, ella, feebie, and mrapp for freelance link suggestions that met the test.

If there's a theme this week, it's a set of emerging tectonic upheavals, driven by technology and wrapped in political responses to their coming. The lead articles in Economos, Techne Logos, and Stratiootika all speak to different aspects of it, and so do some of the ancillary pieces (Matt Damon, taking money from OPEC to trash fracking? Seriously?).

Beyond that, we're going to change your mind about the passwords you pick and remember, then provide you with easy resources to help you execute. Polis has a couple segments that will firm your resolve, and we end with inspiration from the 1940 movie "New Moon."

To simplify your scans, I've divided the links into sections: Economos (global economy), Techne Logos (tech), Polis (domestic politics), Stratiootika (geopolitics & military), plus 1 Useful Web Resource and 1 Good News This Week item to brighten your week and/or make you better. Enjoy!
Polis
I'm writing this before the debates begin, but it doesn't matter. There's a certain point where you just have to commit to fight for your beliefs, and act. We've reached it. Fight! (You might consider giving would-be Sen. Josh Mandel [R-OH] a hand). Meanwhile, the guys at Trifecta make a lot of sense when they remind us of who Romney is, and what that means re: polling.
We finish the Polis section with a happy update from Alan West, whose campaign has opened a 9-point lead in his Florida district. Patrick Murphy is getting money from Super PACs and Pelosi, but as this devastating ad illustrates, Lt. Col. West knows a thing or 2 about how to fight. Yet the clip I'm going to leave you with instead is the one that begins with: "What they need to understand, is that I serve a mighty G-d. And my G-d does not walk in the realm of fear! My G-d walks in the realm of strength and courage!"
Walk in the realm of strength and courage, and fight alongside us. You are not alone.
Economos
This session on energy will change your mind re: what is possible, and explain why this is a tri-partisan issue that can win majority support with GOP, Independent, and even Democrat voters. From Newt University in September 2012. If you want to jump to key statistics, financial implications, and then polling insights, click here.
Techne Logos
Stratiootika
Useful Web Resources
hardcharger suggested adding 1-2 clever web sites each week for bookmarking and use, to help people become smarter Internet users. Good idea. From xkcd: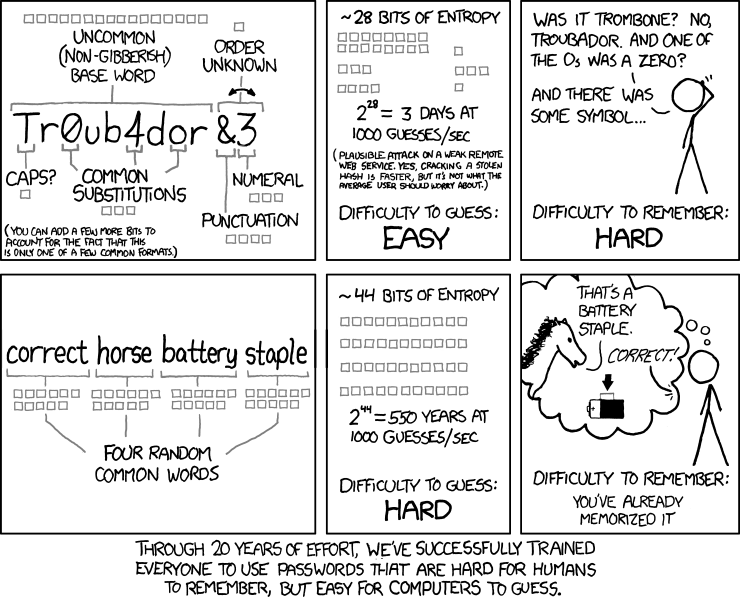 Over The Hump: Good News This Week
Your song of the week, folks, from a better time in Hollywood. Will you be one?
Reader with questions or submissions for next week can email me (thanks to the great scrim service!)
For The Constitution!
Joe Katzman