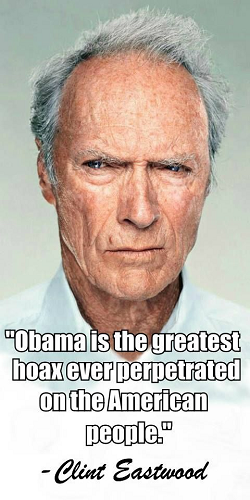 The revelation making the rounds again about Obama, how he sneaked through $221 million to his Palestinian terrorist friends during the last hours of his presidency, makes it elaborately clear that he was always in it for himself and for his pals.
For eight years Israel was betrayed and America was duped by a charmer.
There are movies about such men -- Tony Curtis in "The Great Impostor," or Matt Damon in "The Talented Mr. Ripley" -- about men skilled in the art of deception. Through guile, a ready smile, a quick tongue, they charm their way up the ladder from one bamboozled household to the next.
Their papers are never in order, but they manage. They manage to reach the top. Both Curtis (whose film was based on a true story) and Damon did not know a thing about medicine or airplanes but they managed to run hospitals and to fake it as pilots. They got caught. But before that they had everybody fooled.
Sound familiar? Surely not to Progressives who wanted to be fooled or didn't really care. So long as Obama was their choice he could do no wrong.
But to the rest of America, and the world, the damage bitterly lives on.