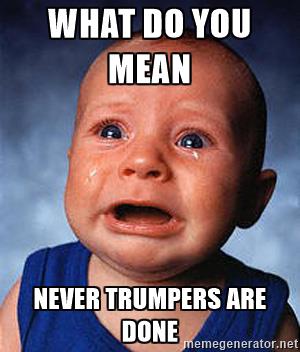 [This letter to Rich Lowry, Editor of National Review, was sent today]
Dear Rich:
You should be ashamed of having published "The President Can Be Put On Tilt" on June 9. Even cash-strapped conservative journals of opinion should have editors and fact checkers.
Let's walk through Michael Brendan Dougherty's farrago of snark and nonsense.
According to Dougherty, "The very fact of the hearing was an unforced disaster for the president." Even Chris Matthews figured out the opposite is true.
According to Dougherty, "The Saudis seem to have played Trump like a fiddle. Their cartoonish flattery of Trump seems to have led him to tweet angrily against the latest enemy of Saudi Arabia, Qatar, even though Qatar has been hosting the American military for 15 years".
Qatar is the leading financier of Islamist terror, their banker, a "safe place" where terrorists wanted in other countries can relax in luxury.
I was a Marine, a Green Beret, a Deputy Assistant Secretary of the Air Force. Nothing is more important to me than the security of the United States. Nothing ticks me off more than twerps like Dougherty who side with America's enemies for domestic political reasons.