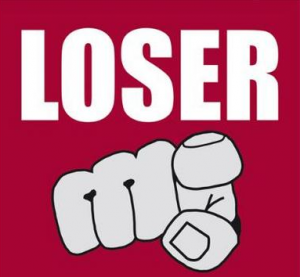 President Trump just gave ISIS its new name: Losers! Short for Evil Losers!
If you think that's no big deal, you're wrong. It's a big deal. This is – literally – weapons-grade persuasion from the most powerful Master Persuader of our time.
President Trump's clever nicknames for people are not random. They are deeply engineered for visual/auditory impact and future confirmation bias.
In this case, the visuals will be provided by future terror attacks. That reinforces the "evil" part, obviously.
But more importantly, the Losers! will be doing nothing but losing on the battlefield from now until "annihilation." They are surrounded, and the clock is ticking.
Quickly, name one other way you could label/insult the Losers! that would be as powerful as the word Loser! You can't do it with any other name or insult that is also repeatable in polite company.
What kinds of people join the Losers!? Mostly young males. And you know what brand young males do not want stamped on their foreheads?  Right: Losers!
If you call them monsters, they like it. If you call them ISIS or ISIL they put it on a flag and wave it around. If you call them non-Muslim, it just rolls off their backs because they have Korans and stuff.  Loser! is different. No one joins the Loser! movement.