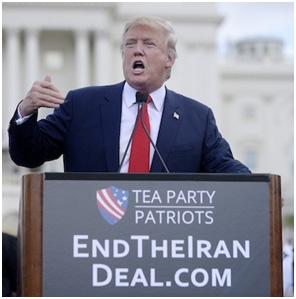 For the past eight years, the Obama administration did everything in its power to empower Iran.  That included enabling Russia to became the leading member and the protector of the Iranian regime and its nuclear program.
This has created President Trump's most urgent foreign policy challenge.  To face it, he has three basic options – the best of which is to cut a deal with Russia to ditch Iran.
The problem is that since Trump's election, the Democrats, their allied media outlets and powerful forces in the US intelligence community have been beset by a Russia hysteria unseen since the Red scares in the 1950s. 
That Obama bent over backward to cater to Putin's interests for eight years has been pushed down the memory hole, while the Clinton Foundation making hundreds of millions with corrupt Russian allies of Putin is ignored. 
How will Trump overcome this to make his greatest deal?